Round 3 for Channel Aid - live in Concert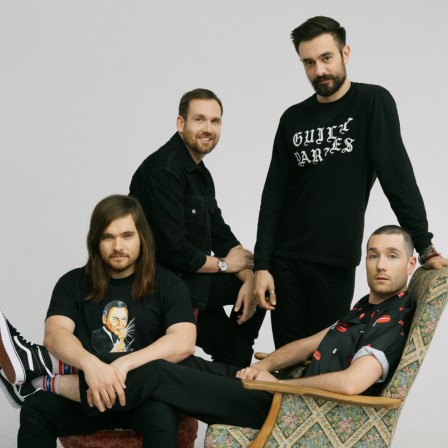 On January 4th, 2020, Channel Aid will present the British indie rock band BASTILLE, exclusively accompanied by the Baltic Sea Philharmonic Orchestra, under the artistic direction of conductor and producer Kristjan Järvi. The proceeds will go to the Laureus Sport for Good Foundation, which celebrates its 20th anniversary in 2020. The advance sale starts on 18.10.2019 at Eventim.de.

The Founding Director and Music Director of the Baltic Sea Philharmonic Kristjan Järvi will be on the podium. The New York Times once wrote about Kristjan Järvi as "Leonard Bernstein's rebirth as conductor of fusion bands". BASTILLE, known by singer Dan Smith and hits like "Pompeii" and "Happier", will adapt to the unique location during the performance with the celebrated Baltic Sea Philharmonic in the Elbphilharmonie and deliver a concert that the visitors on location and all live viewers on YouTube won't soon forget. But best of all, those who listen and watch also help those social projects that are supported by Channel Aid. Because the money that the first charity channel on YouTube earns with advertising and its campaigns benefits needy children and young people.

As support acts, Channel Aid presents two young YouTube stars. With 2 million followers on YouTube, 14-year-old Allie Sherlock, who grew up in Dublin, is regarded as one of the world's best known young European talents. Madilyn Bailey from Los Angeles (USA) even has almost 7 million subscribers, her cover version of David Guetta's "Titanium" with 103 million views is one of the top covers on the video portal. The live stream will be available worldwide on Channel-Aid.Tv on 04.01.2020 from 8pm german time.